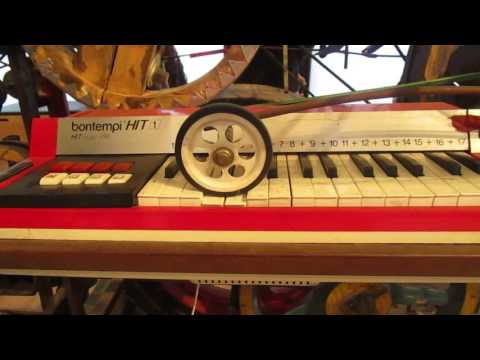 It's time to kickoff the Digital Portfolio Task Force. Over the next five weeks 2ag and a team of educators will completely change the way Grade Two students engage with their ePortfolios. All initiatives will be centered on improving student learning. We will examine how to better utilize iPads when contributing content. Also how to improve quality of video by and enrich content accessibility and connectivity of our ePortfolios by adding tags and categories. Most importantly, we will be examining what role our ePortfolios play in a student's learning over the entire course of a student's educational career. The goal is evolution of our practice. Join us.
To honour our new commitment and to play a ceremonial tune to commence the opening ceremonies is the Tinguely's Méta-Harmonies (1978–1985). Jean Tinguely was a famous Swiss Artist; whose museum our class visited earlier this year.
Reach out if you want to get involved in our project.
Join us won't you?
#DODHePortfolios